Is big titty babe Danielley Ayala's onlyfans worth paying for? Two works, FUCK NO. Let me tell you why…. Obviously you can find her leaks everywhere and you can judge for yourself. However lets break down the typical onlyfans thot hustle which you should know by now onlyfans has been around for a few years now but for someone who has been in the industry for damn near twenty years, its wild to see how many guys fall for the 'grow your penis' ads still..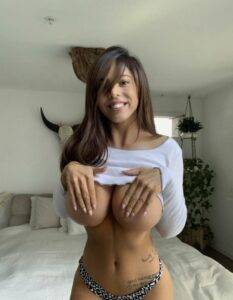 What they do is get you to join there free onlyfans like hers. Only its not really free, you get a few instagram photo's and then she will post 20 -30 dollar $$$ ppv videos, to get you to buy them and use scam titles like "Finally showing some lips" etc.. We see uses on other leak sites and onlyfans review sites and social media saying the same thing. They buy the PPV (pay per-view) video and its just her showing her tits again, I don't even think she shows her ass. She is known for not having an ass. She does have huge big amazing pretty tits lets not get our testical twister here.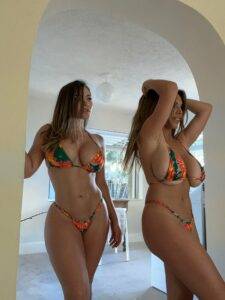 This same photo she posted on twitter is about the same type of content you are going to get by paying for her content. It's really a huge scam and it must be avoided. The best way if you really want to see her naked is to buy the photo's or videos and then do a charge back. Onlyfans will let you get your money back immediately. It is the only way to stop these whores from scamming the homies.