This is a quick little guide / shout out for people looking to promote their adult sites / twitters but mostly your onlyfans pages and get real paying clients. I have been using this service my self on 5 different accounts to promote all types of my adult websites and projects. THIS IS FOR NSFW adult porn content only so if you're looking for crypto or nft scam retweets you can go to https://flipd.gg/ or playerup etc.. this is specifically for adult only.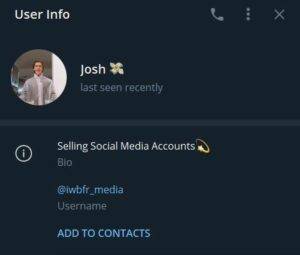 This is not a bot service like I have posted about reddit up-vote service but this is through telegram. You will go through a broker and he will have his massive network accounts retweet you for a very small cost. As you can see from the featured image you get around 270 – 300k retweets and these are from well established porn accounts and onlyfans promo accounts with 20k – 500k or more followers. Does it convert to sales? Yes 100% but it also drives insane traffic to your website if you link a website or a linktree to the tweet.
Best strategies for posting? I have done tests with photo's vs gif's / videos and gifs / videos get way more eyes and retweets than an image. People tend to want videos now more than ever and you can see on your backend anaylytics on twitter that this is the case.
Contact?
You can contact josh (brokers name) here on his telegram jut make sure you say Hunter Moore sent you or Colombian Casting Couch. He will know, it helps me get retweets also.
josh: https://t.me/iwbfr_media
Twitter Retweet Promotional Sevice For Onlyfans