I have used Fanmetrics for years for my other sites, well ok as long as onlyfans has been around so like 2-3 years? So using a tool for that long and it not being useable anymore is such a bummer. A lot of other people use it daily too to check just daily stats on onlyfans girls and even just browsing models and finding new models and also which is most important to me now is finding how much girls are earning. That is all gone now.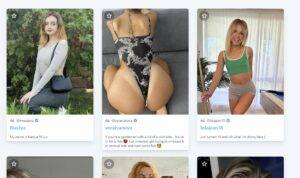 The site is just one big ad, there is seriously no content left. Go to any page I dare you click here https://fansmetrics.com/ go their site and go to browse any section, teen,tiktok,ebony whatever it is, you cant find shit let alone an ad in the section that is relevant to the search its nothing but fucking ads and no models to just browse anymore! Its seriously fucking insane. I think they were bought by the scammers and shitty products over at fancentro. I might be mistaken, they also hit me up to advertise on a listing site I had a few years ago and when I asked for free ad exchange they ignored me, so I removed their ads on my site, fuck them. However even though they're wack ass people who run the site I still used the tool, a tool is a tool and it had its functions.
Today there are many other tools but I really liked the functionality of the site and straight to the point but now there is no break downs for earnings just gives you a random number and its not even by month or year or quarters nothing dude. Just one big lame nothing burger.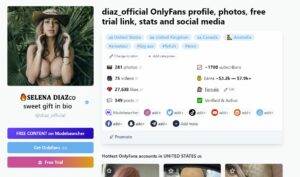 if you click on a model and its not an ad you will get this page but if you look at any of these numbers and fact check any of them they are all fake and out dated. Look at the earnings, there is no time period. There is literally nothing that I can use here its so strange they have just basically become a garbage dump of a site and I will keep you guys posted on a better tool. I know there are tons of similar sites but nothing really had such a good scraper bot like fanmetrics but thats life, they went with a money grab than actually keeping a good product. Oh well.